.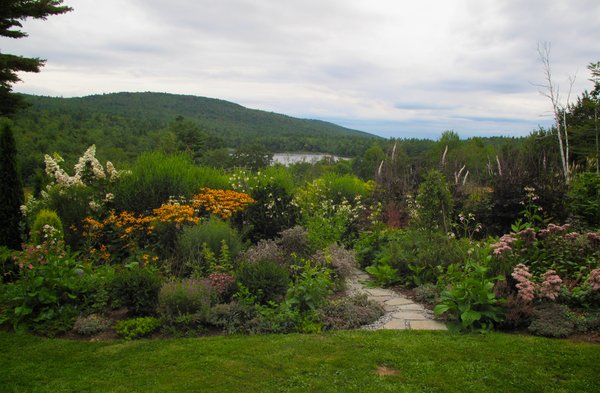 The specialness of the end of the road site with views of hills and pond drew us to this location. Fairly neglected, there was still something dreamy and restful about the old homestead, which was originally built in 1774.
There wasn't much but the ghostly remains of the house, but there was still the sign put up in the 1940s proclaiming "Kilcaire" as it's namesake, meaning "kills all cares."  We wouldn't go that far and have not claimed that name, as it has required quite a few hours of care to reveal some of the beauty hidden within exuberant wildness.
We started our garden, Center Pond Garden, with several sketches which grew to many before getting to work on clearing to expose more of the hills.  We added lots of compost on top of sandy, well draining soil wherever we sketched out garden beds.  This method of not tilling or disturbing the soil but rather adding organic matter and minerals to it has served us well.  Plants thrive and are happy and our growing season is lengthened by the southern exposure.
.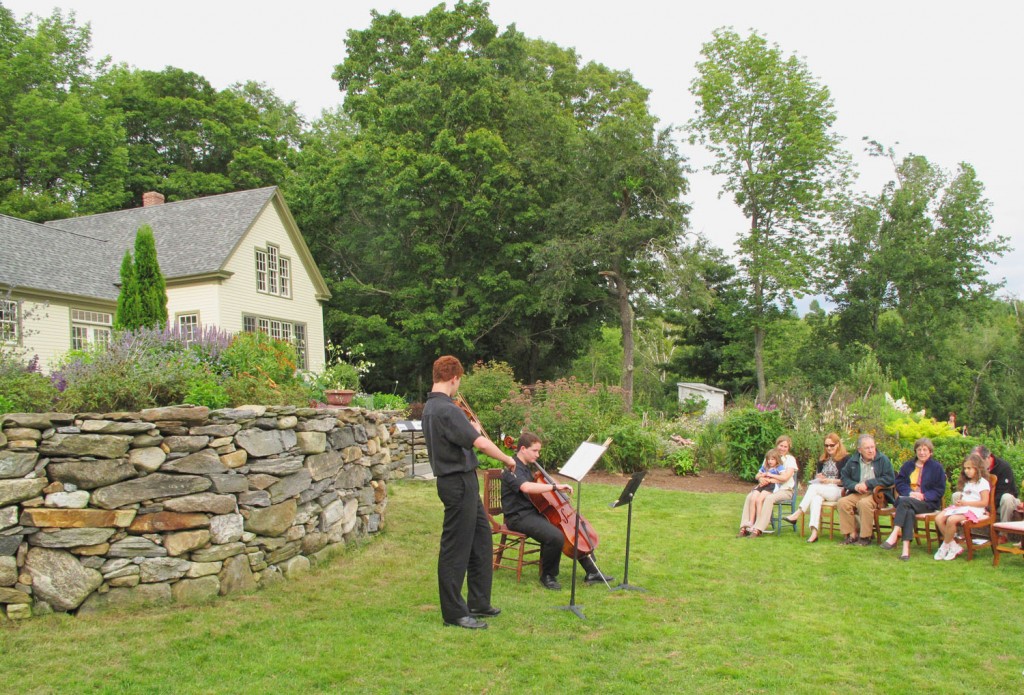 The addition of stonework retaining some of the slope from the house evokes earlier times and gives a sense of permanence and commitment to the otherwise ephemeral history of the place.
The sheep keep improving the pastures and the garden style is evolving to include a lot of whimsy and some practicality sprinkled in, ornament and edibles the primary focus. Love of plants and form dictates the impetus of the design.
Use the following link to view a slide show of our garden:  Center Pond Garden